Tech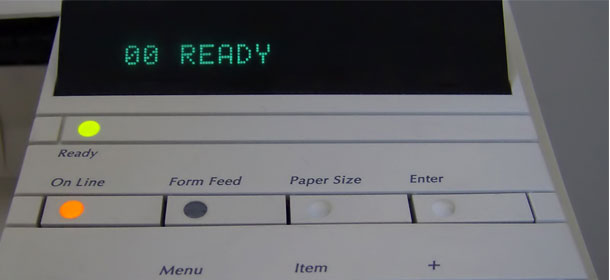 Published on June 14th, 2011 | by Kieran
3
Installing HP LaserJet 4 Printer Driver on Windows 2008
Installing a HP LaserJet 4 printer on a server…. That only take a second… That's what I said until I was presented with actually performing the task. Below is the process that I followed and it does only take a few moments, when you know what you are looking for.
Download Drivers from Microsoft Update Catalog
Using Internet Explorer, visit the Microsoft Update Catalog website and search for HP LaserJet 4 Windows 2008. You will be given a few options, look for and click on Microsoft driver update for HP LaserJet 4, a pop up window will appear.
If your server has an Intel 64 or AMD64 processor, make sure the Architecture is AMD64
If your server has an Intel Itanium processor, make sure the Architecture is IA64.
Add the driver to the cart and download it.
The driver will be downloaded in the form of a CAB file. In order to install it you will have to extract it somehow. The best thing I have found for this is PowerArchiver as it is extremely powerful and keeps the directory structures intact.
Word of Warning: While Windows 2008 will allow you to open the CAB file, if you simply copy the files and paste them into a directory you may have issues when trying to install the driver.
Then add the printer driver via the Add Printer Wizard, being sure to select Have Disk.