Video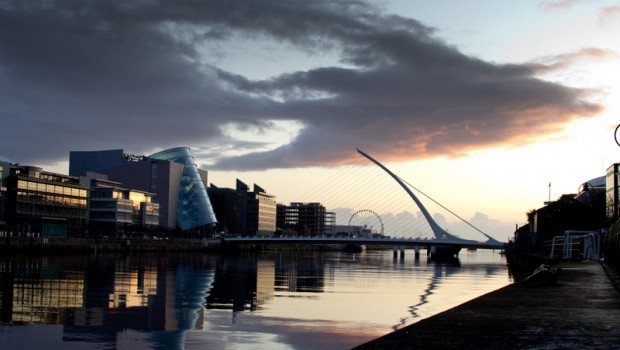 Published on November 13th, 2011 | by Kieran
0
Sunrise Over The River Liffey, Dublin
After my first attempt at doing a timelapse video in the Wicklow Mountains, I managed to get up early on a beautiful Saturday morning to try another (and also to get a bit of practice ahead of the World Diabetes Day 'Blue Monument' Dublin Photowalk).  This time the photos were taken from Sir John Rogersons Quay in Dublin looking at the Conference Centre, Samuel Beckett Bridge and in the distance the Dublin Wheel at the Point Village. All of which will be lighting up blue for World Diabetes Day.
Photos were taken using my Canon EOS 60D with a Canon EF 28-135mm f/3.5-5.6 IS USM Lens , using Magic Lantern I set the camera to take a photo every 3 seconds. I made the mistake of setting the camera to shoot in RAW rather than JPG so I only managed to take 620 shots before I filled my 16Gb memory card.
This video was very much a trial and error job, and after reading a few discussions on the web, here are the things I have learnt:
Use a tripod (the sturdier the better)
Use the lowest ISO you can
Turn Off Auto Focus
Turn Off Image Stabilisation
Use a wide angle lens (the 28-135mm was the only thing I had at the time)
Think about foreground, middleground and background
Use shutter longer then 1/2 sec to smooth out some water
Back at home I did a bit of a clean up of the photos using Lightroom and then stitched them together using QuickTime and Final Cut Pro X. Found a great YouTube Tutorial showing the process.