Gadgets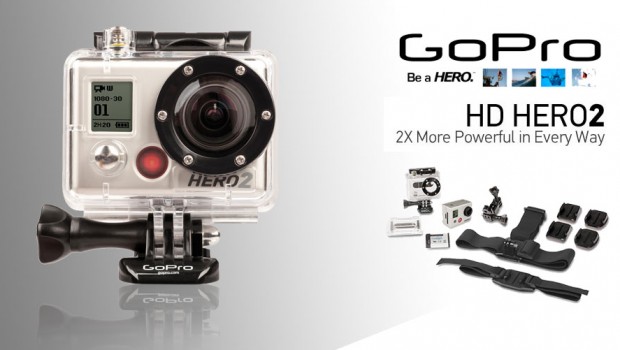 Published on November 14th, 2011 | by Kieran
2
GoPro HD HERO2
For a long time I have admired the GoPro cameras, but have always held short of actually buying one. That was until I saw this YouTube video… I then found myself trying to come up with excuses why not to buy one. I couldn't find any so one lighter wallet and a week later my new GoPro® HD Helmet HERO™ Camera
landed on my desk.

After a day or two of looking I could not find anyone in Ireland selling the Hero2, while I could have ordered it from someone in the UK (for roughly STG£299) I decided to order it directly from the Official GoPro® Store. After paying for the camera, some accessories, shipping and duties & VAT it still worked out cheaper than buying it from the UK.
Be sure to remember that if you do buy one from GoPro.com you will be responsible for import duty, VAT, or other taxes outside and that these are usually collected by the courier company, in this case FedEx before they release the goods. Having said that I think for the money it looks like a pretty awesome camera.
[column col="2/3″]
There are a couple of bundle options for the GoPro but being a paddler, I decided upon the GoPro HD HERO2 Outdoor Edition. The bundle comes with:
1 11MP HD HERO2 Camera
1 Waterproof Housing (197′ / 60m)
1 HD Skeleton Backdoor
1 Rechargeable Li-ion Battery
1 USB Cable
1 Vented Helmet Strap
1 Head Strap
2 Curved Surface Adhesive Mounts
2 Flat Surface Adhesive Mounts
1 Three-Way Pivot Arm
Assorted Mounting Hardware
Extra to this I also bought the:
[/column]
[column col="1/3″]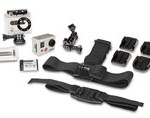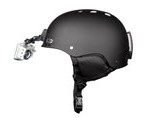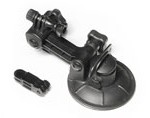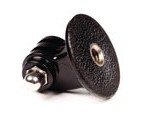 [/column]
I can see so many possibilities for this camera, the main being mounting it on my helmet while kayaking. With the extra suction cup mount I can also see how the GoPro can be used as very high quality dashcam and sticking it on the back of the car will allow for shooting vehicles following behind.
The tripod mount will allow for some interesting projects, the first I hope to try being a timelapse similar to the Sunrise Over The River Liffey, Dublin I put up over the weekend.
The GoPro HD Hero2 boasts some impressive features:
Professional 11MP Sensor
2x Faster Image Processor
2X Sharper Glass Lens
Professional Low Light Performance
Full 170º, Medium 127º, Narrow 90º FOV in 1080p
120 fps WVGA, 60 fps 720p, 48 fps 960p, 30 fps 1080p Video
Full 170º and Medium 127º FOV Photos
10 11MP Photos Per Second Burst
1 11MP Photo Every 0.5 Sec Timelapse Mode
3.5mm External Stereo Microphone Input
Simple Language-based User Interface
Wi-Fi BacPac™ and Wi-Fi Remote™ Compatible [highlight type="yellow"] (coming soon) [/highlight]

Long Range Remote Control of up to 50 GoPro Cameras
Wi-Fi Video/Photo Preview + Playback + Control via GoPro App
Live Streaming Video and Photos to the Web