Howto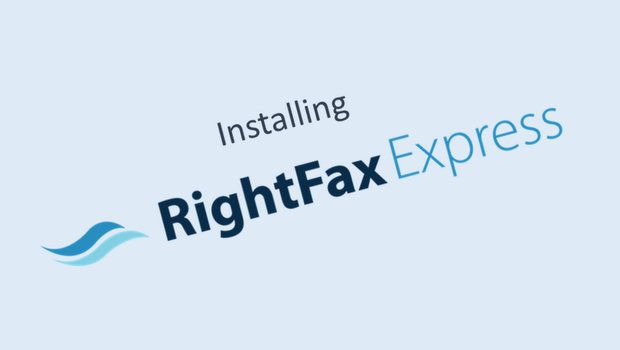 Published on January 6th, 2014 | by Kieran
2
Installing RightFax Express
Installing the software version of RightFax Express is so simple. With only 6 or 7 steps to complete you will be up and running in no time. First you will need a suitable server to install the software. Windows Server 2008 R2, Service Pack 1 or Windows Server 2012 will do. Physical or virtual, it's up to you.
Before you start, be sure to install and configure the IIS components, either manually or install them using Powershell.
Download the latest version of RightFax Express from the OpenText Knowledge Center, and mount/extract the ISO.
The RightFaxExpressSetup.exe from the Installer directory.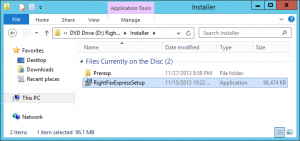 Check the I agree to the license and conditions and click Install.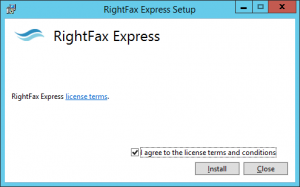 The installer will complete the installation and configuration of any additional prerequisites, such as Microsoft SQL Server 2012 Express Edition.
Once complete, you will be presented with the Licensing Utility. Click the Activate button.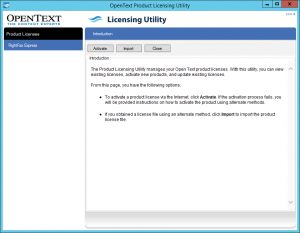 Enter you Email Address and the SUID number provided with your order, click the Activate button to continue.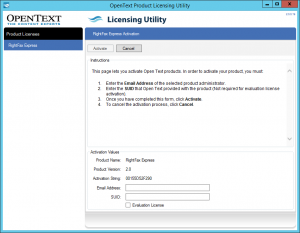 If the activation is successful, you will be presented with the End User License Agreement (EULA). Click Accept to continue.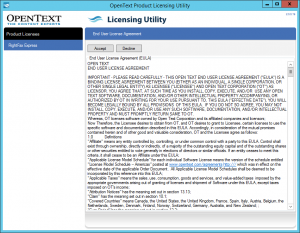 You can now review the license information in the License Utility License Summary. Click Close to continue.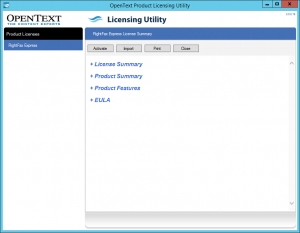 If required, you might be presented with a dialog box to enter a service account username and password. Provide the details of an Administrative user and click OK to continue.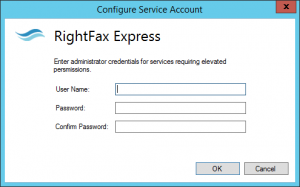 If the details are correct, a Success message should be shown. Click Close to continue.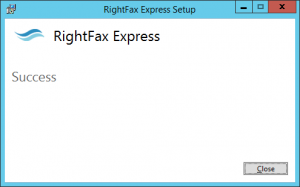 Congratulations, you have now successfully installed RightFax Express. To complete the configuration open a web browser and visit:
http://<IP_Address_of_Server>/RightFaxExpress
http://<Servername>/RightFaxExpress